The Atlee Little League softball team was disqualified from the 2017 Junior League Softball World Series championship game over a social media post.
The team took to Snapchat to show the host team how little they felt about them and the picture ended up getting the team disqualified from the Tournament.
Six girls are shown giving the middle finger and commenting "Watch out host". The teams coach deleted the video right after finding out about it and had the girls go and apologize to the host team but that wasn't enough for the tournament organizers.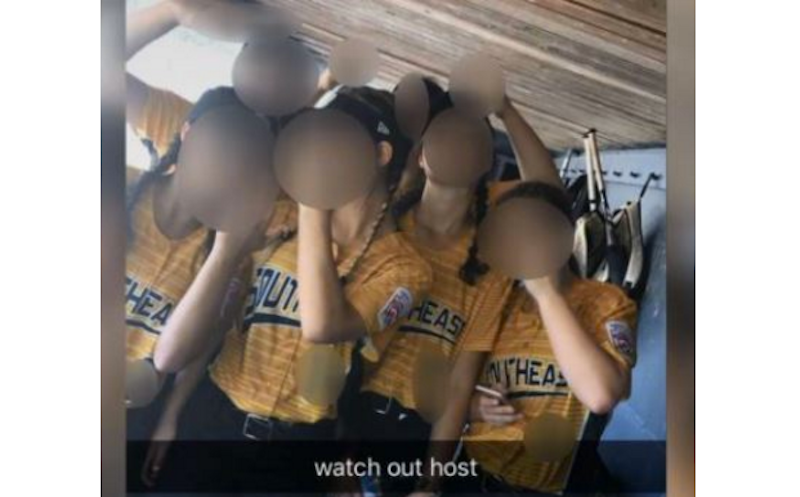 Photo:snapchat/ultimate recruit