It's that time again! Tis the season for Christmas lights in Metro Detroit…specifically the Wayne County LightFest.  Every year Big Jim's mind is in the gutter because once he noticed the polar bear, he will never look at it the same again…
While taking a drive through Hines Park for the annual light show Big Jim enjoyed the all the light scenes but noticed something that shocked him. It turns out the waving polar bear isn't as friendly as you might think! He looks like he is flipping off everyone driving by. How dare he!
Check out a close up: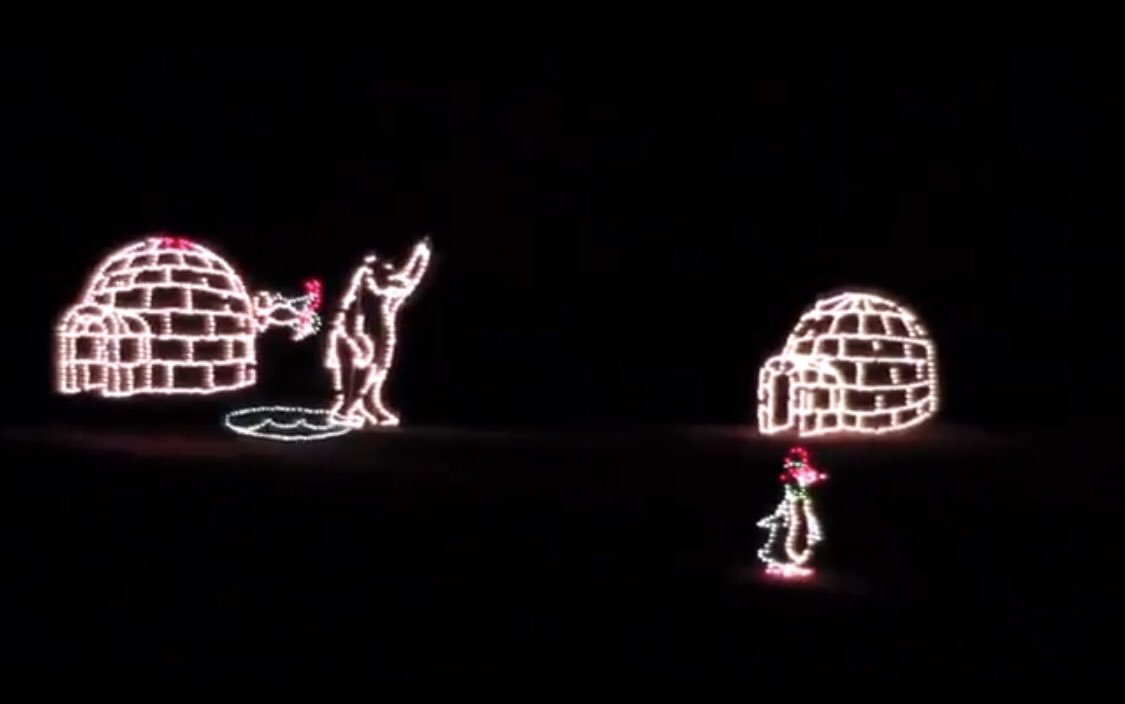 Here are some popular street in Michigan when it comes to Christmas
Here is a list of holiday light shows to go check out!