6 Small Home Office Ideas To Maximize Your Work-From-Home Space
This listicle is full of lots of cool ideas and items that could help you upgrade your home office. If there's something here you decide you just 

have to

 have, we've provided links to the product websites.  If you click on the link and make a purchase, Beasley Media Group may earn a commission.  Have an idea for a fun theme for a gift idea list you'd like us to create?  Drop us a line shopping@bbgi.com.
Working from home has become much more prevalent in the workforce over the past year than ever before. But for many people, their home office space is still not as big as the space in their traditional office. Having a small home office doesn't mean you can't have quality office items, though. You just need to maximize the space you've already got. Here are six small home office ideas to help you capitalize on your work-from-home spot.
A desktop riser might not seem like something that maximizes your office space, but this one might just change your mind. Not only can you use this riser to get you on your feet more often throughout the day, but it also allows you to raise up your keyboard and mouse. Thus, opening up space underneath the riser for notepads, papers, folders, etc.
This riser sits on top of your current desk, so you don't have to worry about figuring out the dimensions of your room to fit a new desk. Plus, it adjusts to whatever height you require. 
Buy it now from Office Designs.

When you need a break from standing, you'll probably want a chair that will fit into your office seamlessly. This slim-designed desk chair features ergonomics to help support your back while you work, so you won't be compromising on comfort just for the sake of space. 
Buy it now from Alchemy Fine Home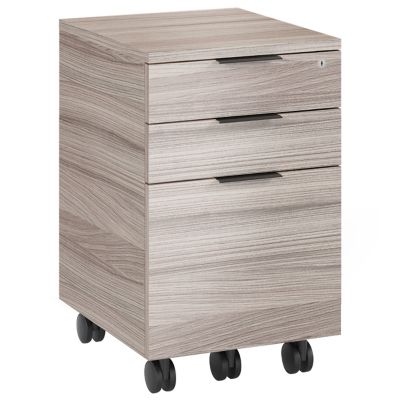 Filing cabinets can be clunky, but incredibly necessary if you have a lot of important documents. But the problem with traditional filing cabinets is that they can take up prime real estate in your office. That's where this mobile filing cabinet comes in. This cabinet has three soft-closing drawers with plenty of space to hold your files. The wheels on the bottom make it easy for you to move it around until you find the right spot, but more importantly, it can fit under your desk! It also features a lock system that secures all three drawers, so you can keep your documents safe.
Buy it now from Y-Lighting.
It may feel a bit odd to think of getting a sleeve for your cords, but with all the different types of electronics we have these days, these cord sleeves are becoming essential. This flexible sleeve can help you eliminate cord clutter by keeping all your cords in one helpful place and give you more room on your desk for other important items.
Buy it now from Office Designs.
Desk clutter can be a major problem throughout the day, but needing a desk light can also be essential. When you have little to no room on your desk for a light, you need something that won't sit on your desk but still takes up minimal space. Like this floor lamp. A sleek, 11in-depth design is sure to be great for lighting your office without taking up too much space. 
Buy it now from Alchemy Fine Home.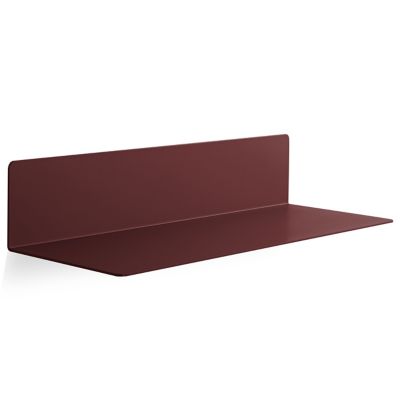 We all love personalizing our offices with framed photos and knickknacks, but it's hard to do that when you have a small space. Don't forget about those walls though! A wall shelf, like this one, can allow you to free up some desk space by adding accents on your walls. This design comes in a small and large size as well as 8 different color choices to match your office décor perfectly.
Buy it now from Y-Lighting.
Working from home is becoming more standard in the workplace, which is why focusing on ways to upgrade your home office is essential, especially with small home offices. We hope these six small home office ideas will help you get the most out of your office space and keep you productive throughout your workday!

Please note that items are in stock and prices are accurate at the time we published this list. Have an idea for a fun theme for a gift idea list you'd like us to create?  Drop us a line shopping@bbgi.com.
Sign me up for the 94.7 WCSX email newsletter!
Stay connected to all things Classic Rock, join the WCSX Workforce- it's free and you can win prizes, concert tickets and VIP experiences.
By clicking "Subscribe" I agree to the website's terms of Service and Privacy Policy. I understand I can unsubscribe at any time.